Over the decades, Lamborghini has continued to challenge what we expect from a supercar. Just when you think the house of the raging bull has peaked, they release yet another supreme speed machine. Lamborghini incorporates the finest craftsmanship and cutting-edge technology to deliver a hair-raising driving experience like no other brand can.
The Huracán Spyder is without a fraction of a doubt a worthy addition to the Lamborghini legacy. Featuring a V10 engine, elegant interiors and a lightweight soft top roof, this is a supercar designed to kick ass and take names. As such the Huracán deserves its place on our list of 23 Cars to Drive Before You Die.
Let's get better acquainted with everything the Lamborghini Huracán Spyder has to offer.
PERFORMANCE
Along with its mid-mount naturally aspirated V10 engine capable of a top speed of 201 mph, the Huracán also features Lamborghini's ANIMA (Adaptive Network Intelligence Management) technology. This allows for three distinct performance modes, giving the driver optimal driving conditions in different environments. STRADA prioritises stability and traction for intense on-road comfort and grip. SPORT's oversteer capabilities enable easier drifting with its thrilling rear-wheel drive orientation. CORSA maximises racing-style driving with top performance results across the board.
HANDLING
Lamborghinis famously have a reputation for being a little volatile. The Huracán has however improved handling immensely, allowing for an all-round safer driving experience without reducing any torque thrills. The new electromechanical power steering is more sensitive at low speeds and less direct at high speeds. Power steering combined with the Lamborghini Doppia Frizione dual clutch transmission gives the driver greater control and better steering response for all driving conditions.
The Huracán's lightweight chassis, built from carbon fibre and aluminium, further boosts handling by increasing torsional stiffness for better driving performance.
INTERIOR SPECS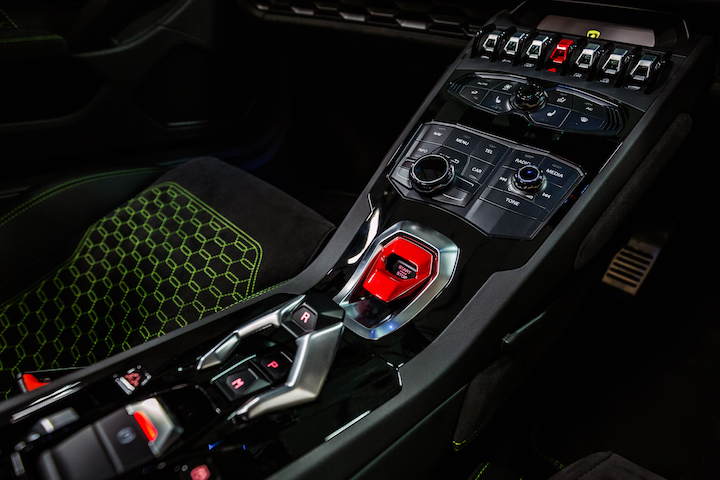 The Huracán Spyder's interior is simply mouth-watering. Trimmed in a mix of Alcantara and nappa leather, getting into this car feels like stepping into a stealth-fighter's cockpit. The Huracán also features a 12.3-inch full-colour TFT screen that displays all key stats, such as speed and revs, and a SatNav. The Spyder's lightweight soft top roof opens in just 17 seconds and allows you to cruise in style. This Lambo gives you all the breathtaking sensations of a stylish coupe.
BUY OR TRY?
As with most Lambos, the Huracán Spyder costs more than a small private island. But that doesn't mean there aren't other ways for drivers to get down and dirty with this elite exotic car.
Whether you're looking to buy a Huracán Spyder and wish to test-drive before committing, or you simply want to rev up a Lambo out on your own road adventure, simply get in touch with Supercar Hire to book your Lamborghini Huracán Spyder driving experience today.
THE ROAD TO THE LAMBORGHINI HURACÁN SPYDER – A POTTED HISTORY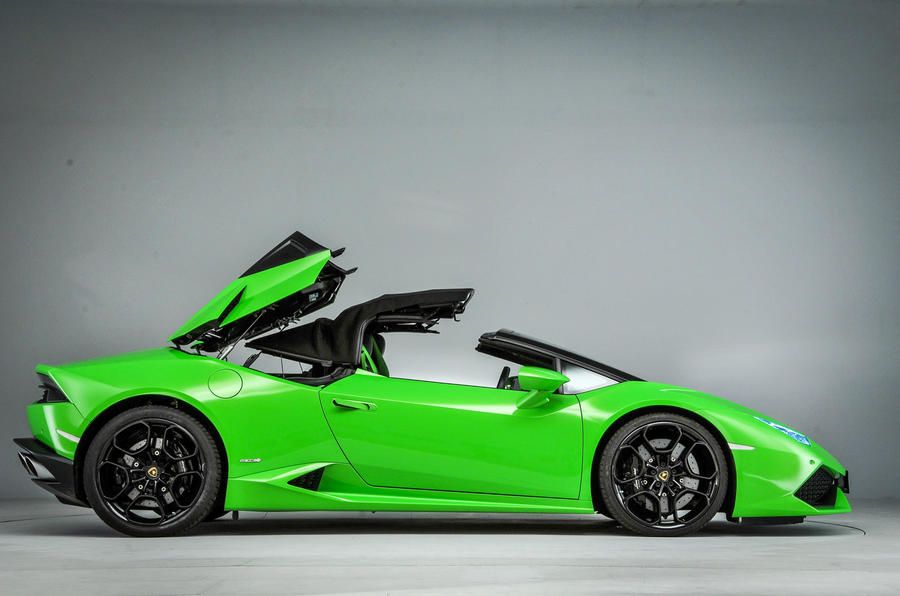 THE TRACTOR TYCOON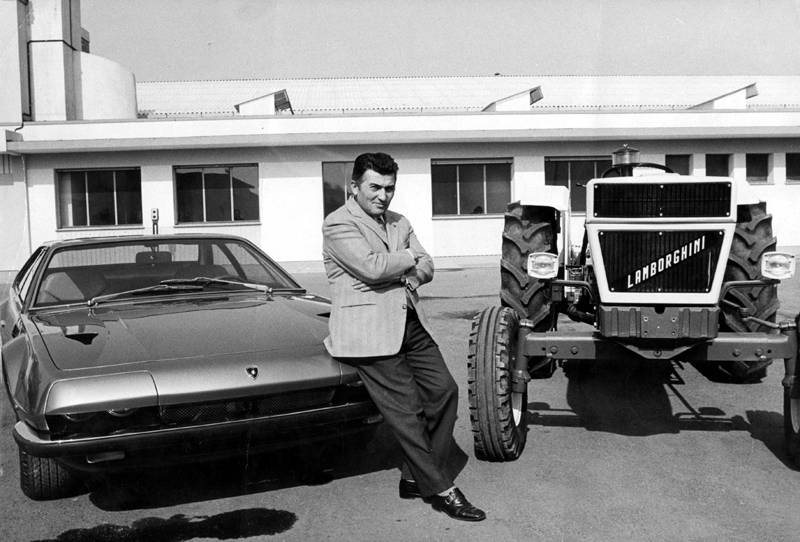 The birth of one of the most iconic supercar brands came from the unlikeliest of places. Ferruccio Lamborghini was a Taurus with a bull obsession who owned a tractor empire and who had a grievance with Ferrari. Ferruccio's dislike of Ferrari cars was a classic case of customer dissatisfaction. Ferruccio became frustrated with his own Ferrari 250 GT, which constantly broke down and had to be sent back to the factory for repairs. Understandably, Ferruccio believed that for the price he had forked out, his luxury car should be damn near perfect. He even voiced his concerns with Enzo Ferrari himself, but to no avail. The motor magnate was simply not interested in helping out the tractor tycoon. Fed up and annoyed, Ferruccio enlisted his own tractor engineers to modify his Ferrari 250 GT. His engineers managed to infinitely improve the Ferrari, which gave Ferruccio a bright idea. He would transform his tractor factory into the finest Italian car manufacturer.
THE FIRST LAMBO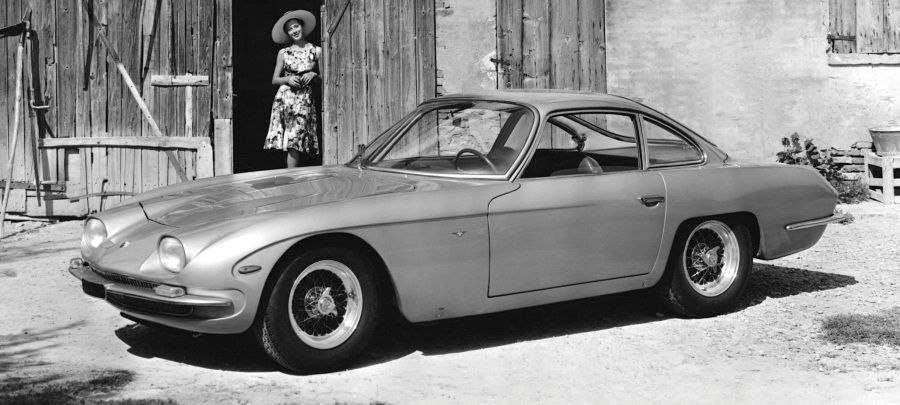 In his efforts to eclipse Enzo Ferrari's accomplishments, Ferruccio recruited the crème de la crème of the Italian motor industry, even acquiring the seminal services of ex-Ferrari engineer Giotto Bizzarrini. This elite team set about designing the finest car known to man. Once they got down to work, Ferruccio and co created an incomparable V12 engine, a masterpiece of engineering that Lamborghini continued to use variants of up until 2010.
The very first Lamborghini car was released in 1964. With supreme engineering and exquisite interior and exterior design, it was a rip-roaring success in bella Italia. In an ultimate display of one-upmanship, Lamborghini named the first car out of their factory the 350 GT – basically adding 100 to the Ferrari's 250 GTO moniker to indicate the Lambo's superiority. And with that, the rivalry between the Ferrari's elegant stallion and Lamborghini's raging bull was officially cemented in motor history.
THE SECRET PROJECT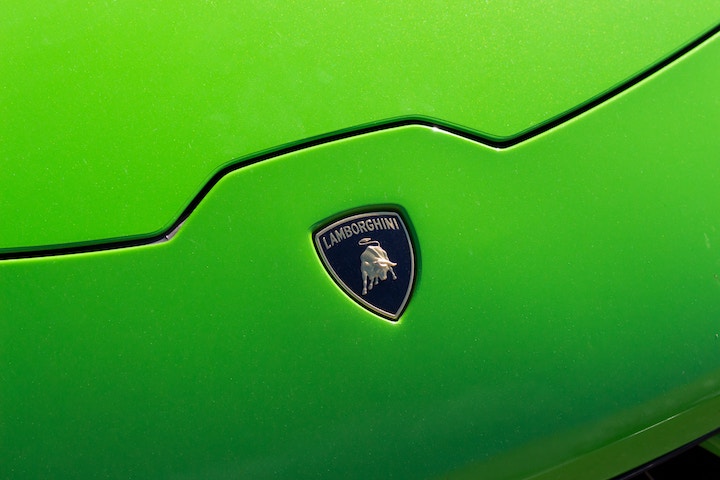 Surprisingly for a brand that became the epitome of supercars, Ferruccio was initially adamant Lamborghini should not waste time designing fancy schmancy race cars. The boss's aspirations were simply to create exemplary road vehicles. Still, that didn't stop his engineers from harbouring dreams of race car excess. The Lambo team secretly began designing the sports car of their wildest dreams – a mid-engine, rear-wheel racer powered by their signature V12 engine. The team also made several weight reduction tweaks allowing the sports car to be light enough to reach speeds previously unimagined.
Fortunately for generations of motor enthusiasts, when Ferruccio found out about his engineer's little secret project, he didn't put the brakes on it. Instead, he obliged his team, thinking the release of this supercar would be a great marketing stunt. Ferruccio named his company's new car the Miura after the famous Spanish fighting bull. The magnificent toro was also chosen to feature in the company's iconic logo. The Miura was and remains legendary. It was the fastest car in the world at the time. Furthermore, nearly all modern supercars continue to use some basic form of the original Miura layout.
THE BEST LAMBORGHINIS EVER MADE
Lamborghini has a knack for designing idiosyncratically iconic supercars. Each Lambo release is another inevitable milestone in motor history. Aside from the Huracán Spyder, here are the 5 all-time best Lamborghini's ever made.
350 GT
Straight out of the gates, Lamborghini designed the supercar to aspire to. The 350 GT was as striking as they come for 1963, a real classy, futuristic looking vehicle harbouring a beast of a V12 engine under the hood. 120 units were originally produced, and the model featured a 3.5 12-cylinder engine and four-disc brakes. A fitting start to the Lamborghini story.
Miura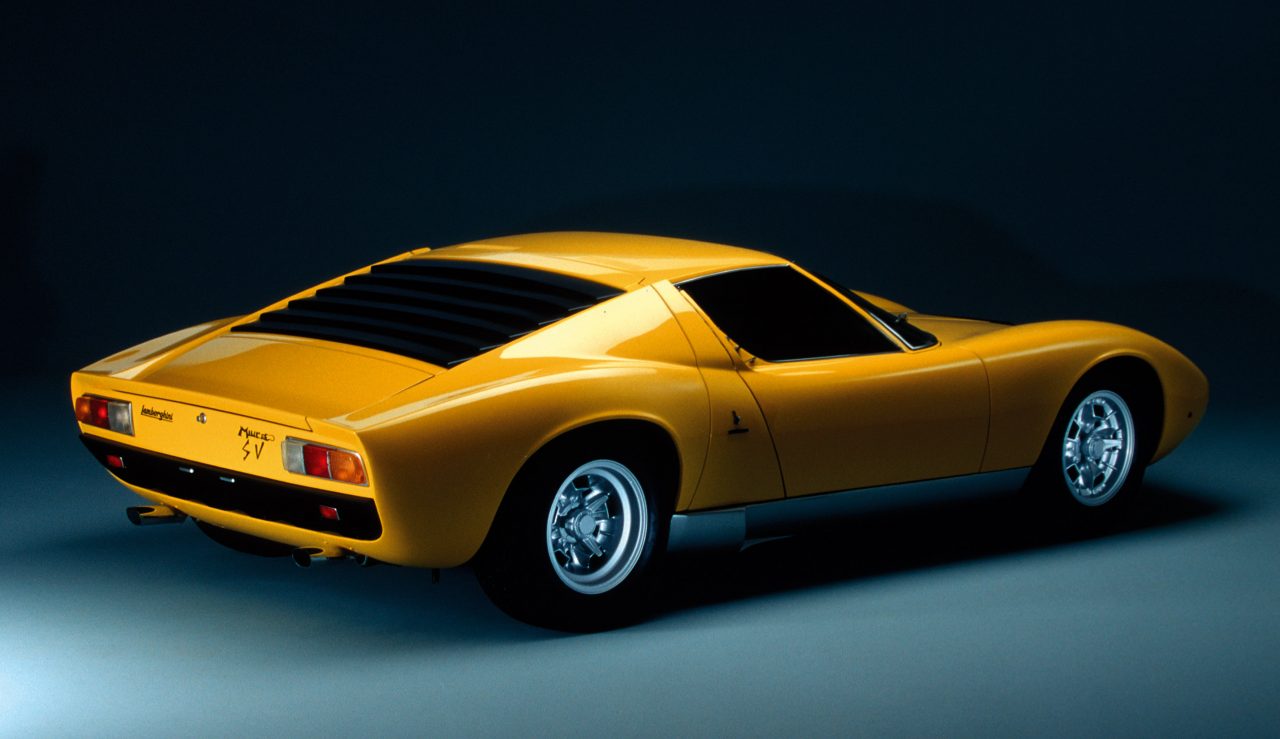 This was the car that set the template Lamborghini still uses today. Debuting at the 1966 Geneva Motor Show, the Miura was a showstopper. This two-seater with a mid-engine chassis was the fastest car in the world at the time, reaching a top speed of 174 mph and making 0 to 60mph in 6.7 seconds. It also had a completely novel and distinctive design. With its "eyelashes" headlights and low-slung body, the Miura looked like a car a superhero would drive.
Countach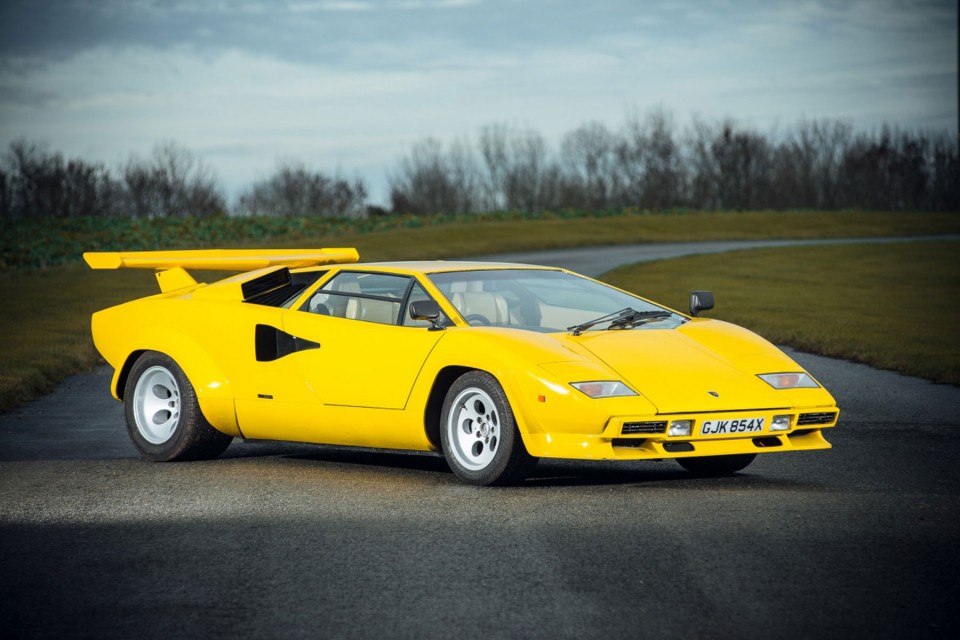 The Countach is the Lamborghini that took the supercar concept to extremes. Marcello Gandini's angular bodywork design was downright provocative. This vehicle looked like an obscene cross between a space jet and a robot shark on wheels. This was also the first Lambo to feature those iconic scissor doors that have become such a brand signature. Launched in 1974, the Countach featured a 4.0-litre V12 engine and could reach a maximum speed of 130 mph.
Diablo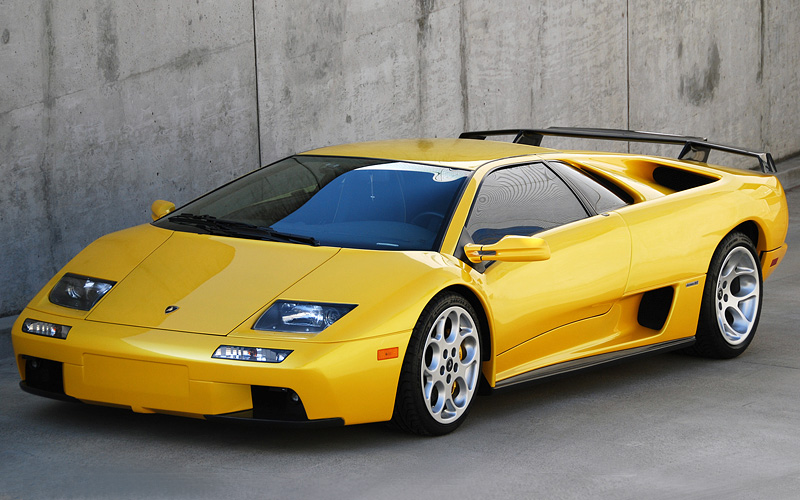 By the late 80s, Lamborghini had somewhat lost their way. Their last big launch was the off-road, the LM 001, which while impressive enough didn't really fit the exotic car brand. The supercar manufacturer was desperate to course correct their image with a flagship car that would leave its competitors in the dust. And the Diablo was certainly the car to do exactly that. With a vicious 5.7-litre engine and a top speed of 202 mph, the Diablo was the ultimate refinement of the already legendary Countach. More speed. More modern. More extreme. This remains every boy racer's dream car.
Murciélago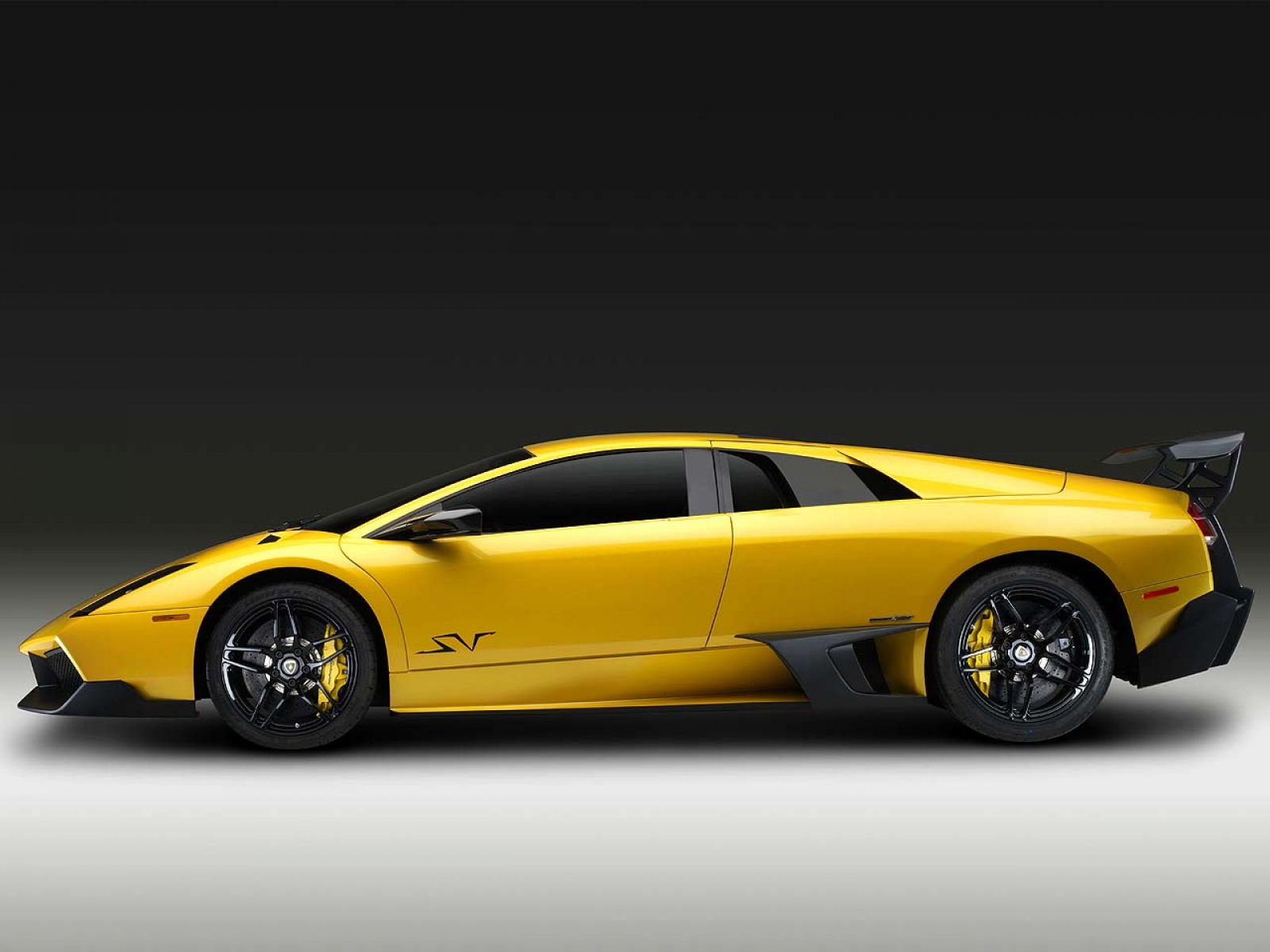 The Diablo's successor was the worthy Murciélago. Released in 2001, this was the first Lamborghini model launched after Audi/VW took over ownership of the company. As such, many agree this model was of exceedingly better quality than previous Lambos. The German engineers refined the distinctive Lamborghini wedge shape, adding wing-like air vents and optimized weight distribution for all-round better handling while driving. And if there were any concerns about this model's pedigree, then they were certainly quelled when the Murciélago officially became Bruce Wayne's go-to street car having featured in each instalment of Christopher Nolan's seminal Dark Knight movie trilogy. If it's good enough for Batman, then you know you've hit the elite leagues.
Contact Supercar Hire today to get behind the steering wheel of a Lamborghini Huracán Spyder and take it out on your own unforgettable driving experience.