With two-thirds of the year complete, the automotive calendar for 2018 can no longer be considered unknown. We have had plenty of time to assess and review what's been released so far, and, with so little of the year left, we have a firm idea of what is still to come.
As ever, new cars have hit the market in all sectors. Some have been revolutionary, with all new models featuring groundbreaking technology and performance, whilst others have been part of the evolutionary process for pre-existing models, offering improvements on the previous generation.
Whether it's a new model or a refresh, we've assessed all the releases from the year to bring you the ultimate 'Best New Supercars Of 2018' list.
New Cars 2018
Let's start with new cars from the evolutionary strand i.e. updates, refreshes and comebacks for pre-existing models.
Ferrari 488 Pista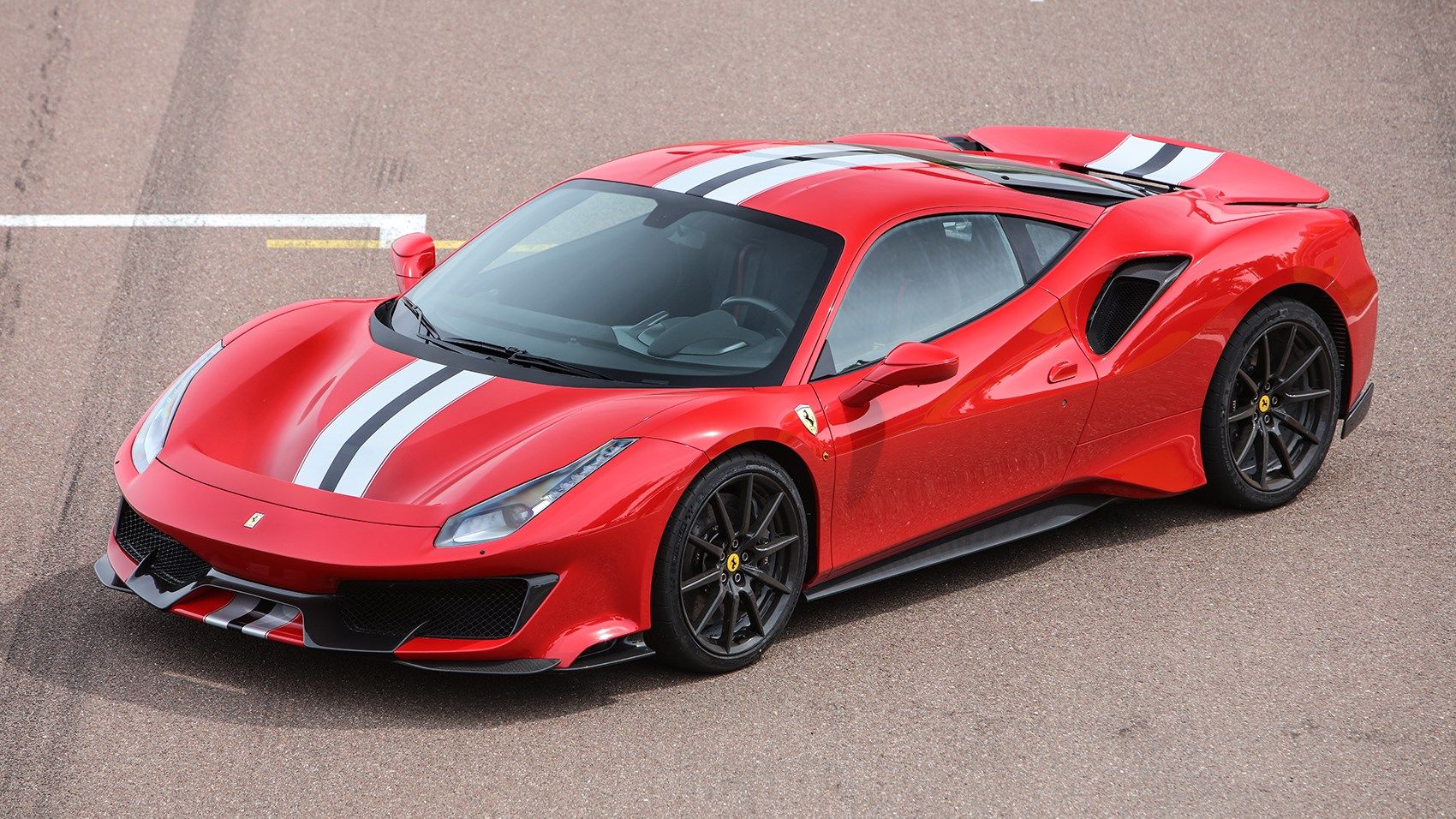 Having been with us since 2015, the Ferrari 488 is not a new model of car, but the Ferrari 488 Pista is very much a new version. The aptly named Pista - the Italian word for track - uses components developed for the 488 Challenge race car. Parts that have been pilfered include: titanium conrods, Inconel exhaust manifolds, carbon-fibre intake plenums, and modified crankshaft and flywheel.
This track-focused supercar is also propelled along by the most powerful V8 engine Ferrari has ever produced. On the surface, the 3.9 litre V8 appears familiar. But dig a little deeper and you'll discover that the engine in the Pista has approximately 48bhp and 10Nm more of torque than the 488 GTB, at 710bhp and 770Nm This means 0-62mph in just 2.85 seconds, a 0-124mph time of only 7.6 seconds and a claimed top speed of around 210mph.
Aston Martin DBS Superleggera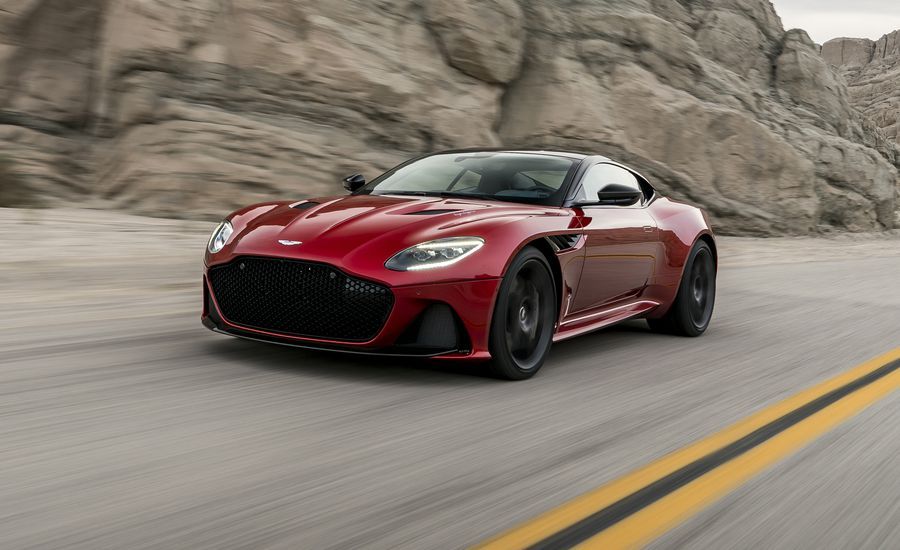 The DBS Superleggera marks the British car makers long-awaited return to the super GT category and takes its place as Aston Martin's flagship model. Whilst the DBS Superleggera is a new supercar with half a new name, it's not a new model as such. The DBS tag has a storied history in Aston Martin's timeline as the ultimate touring sports car.
Whilst the DB11 and DBS Superleggera share a platform and the same basic engine, the DBS is very much the more rugged, muscular sibling. For example, the DBS has a high-torque version of ZF's eight-speed gearbox that is able to cope with 700lb-ft of torque - almost 200lb-ft more than in the DB11. The DBS can reach 62mph in 3.4 secs and go on to a 211mph top speed. It's also 72kg lighter thanks to its carbon bodywork, and able to generate 180kg of downforce at maximum speed.
New Car Models 2018
New versions of existing cars are great, but nothing generates as much buzz as an all new model. Here are some of the best new models from 2018.
Lamborghini Urus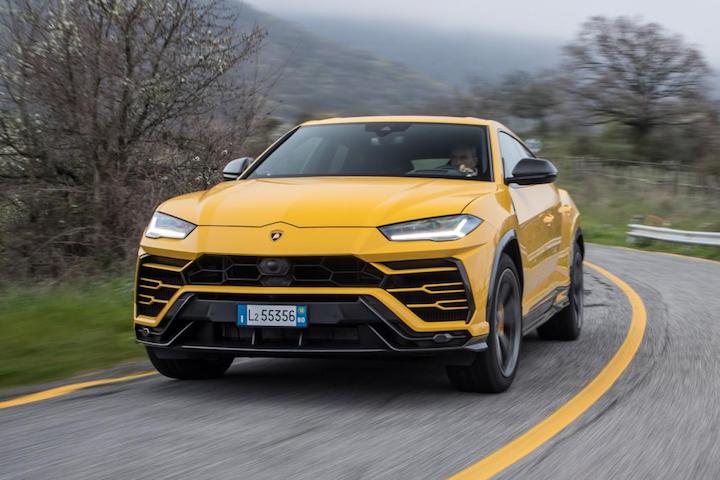 The Lamborghini Urus is what happens when the maker of the world's maddest supercars, decides to make the world's first super SUV. This is a car that defies logic. It weighs 2.2 tonnes, has 4 doors and massive ground clearance. It should not drive as well as it does.
Being a small company that produces a limited numbers of cars each year, Lamborghini has enlisted all the might of the VW Group to help create a car that is a technological marvel and set to boost Lambo production numbers to a place they've never been before.
The Urus has a 4.0 litre, twin turbo V8 engine that produces 641 bhp and 627lb-ft of torque from as low as 2,250rpm! To help the Urus harness all its power, Lamborghini has filled it with tech, such as four-wheel steering, active roll stability control, and the torque vectoring combo of a centre Torsen diff and an active rear differential.
Alpine A110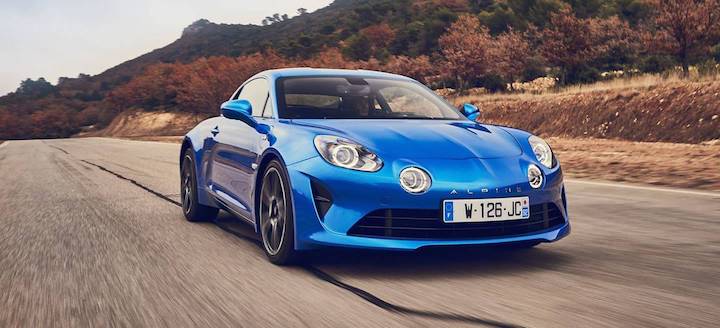 The Alpine A110 is a true motoring revival. The return of a legend. So it could be argued that it's not a completely new model. But with a production gap of 40 years and low expectations that we'd ever see an Alpine again, we feel comfortable placing it here.
In original form, the A110 was a lightweight, compact, highly agile sports car that excelled on mountain passes and powered the Alpine-Renault team to a World Rally Championship manufacturers' title in 1973. The new iteration is not much different appears infused with the DNA of its predecessor.
It's agile, fun and incredibly engaging to drive. Thanks to its lightweight, the Alpine is able to wring the most out of its 1.8 litre turbocharged four-cylinder engine, dashing from 0-62mph in 4.5 secs. Once it's up there, it's able to stay there, gliding through corners and leaving bigger, heavier and more powerful cars in its wake.
Electric Cars 2018
Electric cars are no longer the future. They are the present. So what does the present have to offer?
Tesla Model 3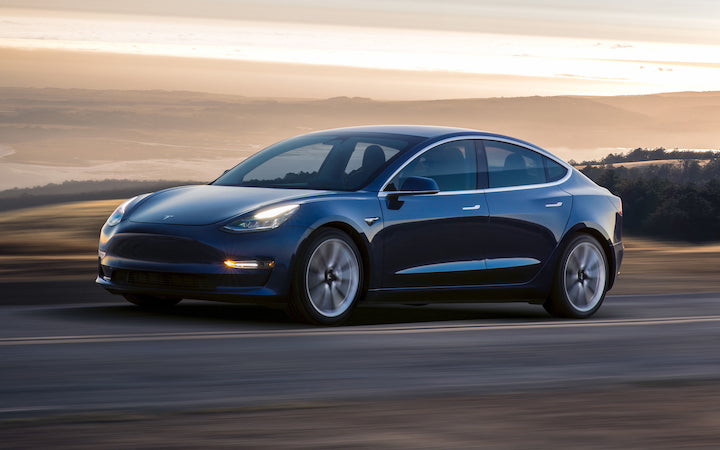 If you're talking electric cars, the logical place to start remains Tesla. The electric car pioneer is looking to boost production numbers and become a true car manufacturing behemoth. At the forefront of this push is the Model 3.
Whilst it probably won't be available in Europe until 2019, the Tesla Model 3 has launched in its homeland in 2018. The Model 3 is the smaller, cheaper offering in the Tesla range that hopes to confine combustion engined cars to the past.
The Model 3 has a choice of two versions, with the standard car being powered by an approximately 60kWh battery that gives 0-62mph in 5.6 seconds, 130mph top speed and a 220-mile range. The Long Range model has a bigger battery, with 75kWh being useable and reaches 0-62mph in 5.1 seconds, tops out at 140mph and provides 310-mile range.
The Tesla Model 3 features the company's self driving tech and can be charged from any socket, although you'll expect to see only around five miles of range for every hour. A home wall box will give 51 miles of range for every hour plugged in. For best charging results there's the Tesla Supercharger network that offers up to 360 miles charge an hour, although unlike the other models in the Tesla range, Model 3 owners will have to pay for this facility.
Jaguar I-Pace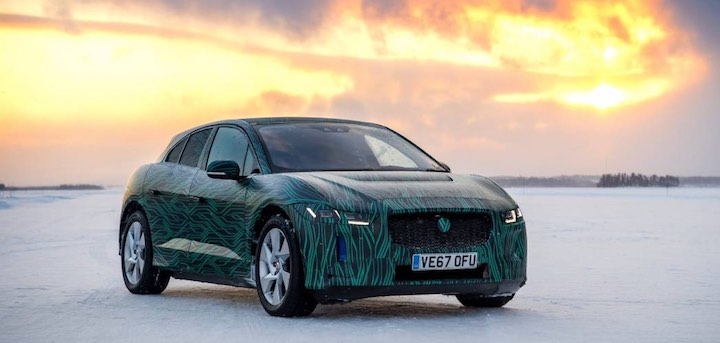 The Jaguar I-Pace could prove to be a pivotal moment in motoring history. Because it signifies that traditional, mainstream car manufacturers are willing and able to take the plunge into building all-new electric cars, that are useable, affordable and people actually want to drive.
The I-Pace is an SUV that utilises two concentric electric motors, with one on each axle for permanent four-wheel drive. This system produces 394bhp and 513lb-ft of torque, all delivered through a single-speed gearbox. Placed beneath the floor is a 90kWh lithium-ion battery that has a claimed 298-mile range. The I-Pace can sprint from 0–60mph in 4.5 seconds and reach a top speed of 124mph top speed.
With a 7kW home charger, it takes 10 hours to top the battery up from 0–80 per cent. Find a 100kW DC supply and you're looking at a phenomenal 45 minutes charge time. With Mercedes-Benz and Volvo set to release all-electric cars from new electric divisions in the future, Jaguar has jumped straight into the forefront of the industry with this great new car, hoping it will be one of their best-selling cars.
Cars Coming Out In 2018
2018 isn't over yet, so there's still plenty of great cars to come.
McLaren Senna

McLaren is set to release a track-focused, road-legal, hypercar named after three-time Formula One world champion Ayrton Senna. The McLaren Senna has an astonishing 789bhp and can race from 0-62mph in 2.8 seconds. It's claimed to be the 'lightest, fastest, most engaging McLaren yet' and aims to achieve an optimal blend of aerodynamic efficiency and downforce due to its powerful engine and carbon-fibre body. Jump in the driver's seat of one of the 500 cars set to be made and you'll find a stripped back cabin that will feature only essential items. All 500 have already been sold by the way!
Rolls Royce Cullinan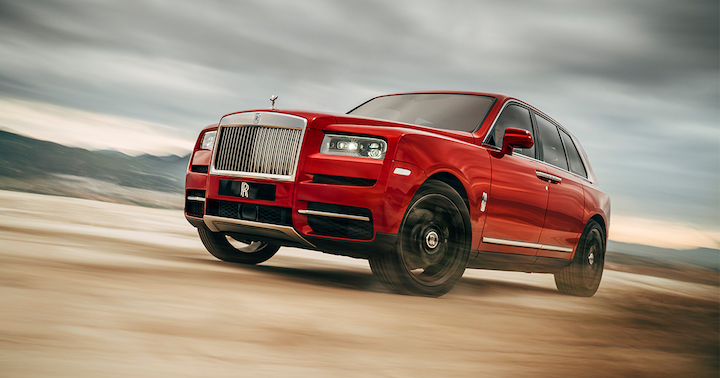 Rolls Royce, like Bentley before them, are releasing the vehicle that signals their first foray into the SUV market, the Rolls-Royce Cullinan. Rolls-Royce claim the car will set a new standard at the top of the luxury SUV market, and there's no reason to doubt them. The Cullinan aims to be a go-anywhere four-wheel drive, that goes anywhere effortlessly and does so in complete and utter luxury. Thanks to its styling, the Cullinan looks every inch a Rolls-Royce, whilst beneath the skin, it shares various details with the Phantom, including its 6.75 litre twin turbo V12 petrol engine that has been tuned to deliver 850Nm of torque from 1,600rpm. Peak power is rated at 563bhp.
Upcoming Cars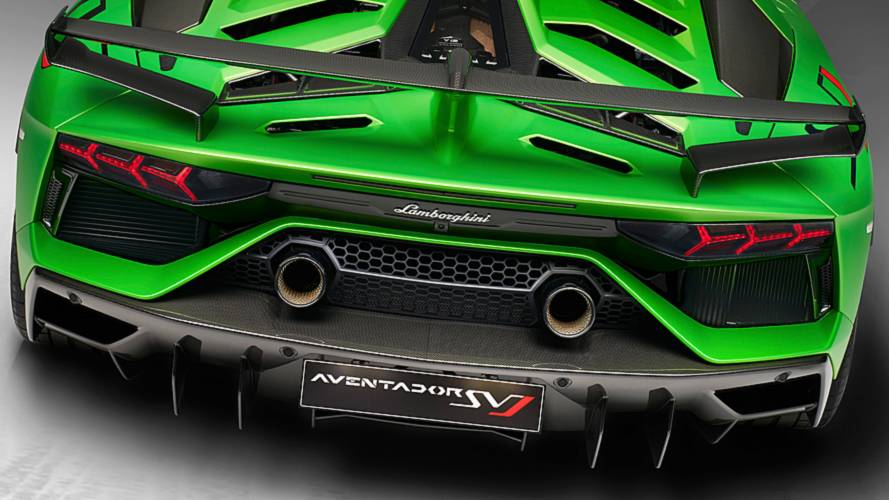 For example, the Lamborghini Aventador SVJ which was unveiled at Pebble Beach for Monterey Car Week. Lamborghini's flagship model has a 12-cylinder, 6.5 litre, naturally aspirated engine that's good for 759bhp. That much power in car that weighs just 1525kg, has a seven-speed automatic gearbox and dishes out power to all four wheels, means phenomenal speed. Such as 0-62mph in just 2.8 seconds and a top speed over 217mph. That's the kind of speed that makes you the fastest production car around the Nurburgring, ever.
There are also brand new ventures, such as Polestar, the performance electric car brand launching from Volvo, and the EQC, Mercedes-Benz first all-electric car from its new sub-brand EQ.
Updates to existing models are also on the distant horizon, such as the new Bentley Flying Spur and BMW's refresh of the Z4 roadster. We're also set for more German sports cars the Porsche 992, which is the latest evolution of the Porsche 911.
A legend returns in the form of Toyota's all-new Supra and Aston Martin follows its rivals, with its first foray into the ever important market for SUVs that seems to be the destination for most new luxury cars, with the DBX.
Bugatti Divo
Most significantly of all though, is the Bugatti Divo. Set with a price tag of €5 million - double the value of the Bugatti Chiron - the Divo is the ultimate car, from the ultimate car manufacturer. Whilst it shares the same 1,479bhp, 8.0-litre, quad-turbo, W16 engine and 2.4 seconds 0-62mph time as the Chiron, the Divo is a different breed through the twisty stuff. Around Nardo's 6.2km handling circuit, the Divo is a full eight seconds faster than the Chiron - a car you had to already own just to be in with a chance of bagging one of the 40 Divos that will be produced.
So with all that in mind, it's safe to say there's still plenty down the road in 2018 to look forward to and you could be getting in on the action by hiring from Supercar Hire.