With the Bentley Continental GT, it's all in the name. Because this is a car that combines the levels of luxury one would expect in a Bentley, with the continent-crossing, driving capabilities of a proper grand tourer.
When it was launched, the Continental GT represented a new direction and a fresh start for Bentley under its new Volkswagen Group ownership, as the first Bentley car to employ mass production manufacturing techniques. Although much of the car is hand assembled, it is not a coach-built car, allowing Bentley to produce the Continental in greater numbers than previous models.
With it's imposing, but appealing, styling, and its luxurious, but ever so slightly quaint, interior, the Bentley Continental GT is every ounce the understated British gentleman. Offering a combination of relative spaciousness, epic performance and luxurious refinement that is almost unmatched, the Continental GT has very few supercar rivals. With it's luxurious style the British gentleman of supercars earned itself an 8/10 from the prestigious TopGear magazine.
Bentley Continental GT Review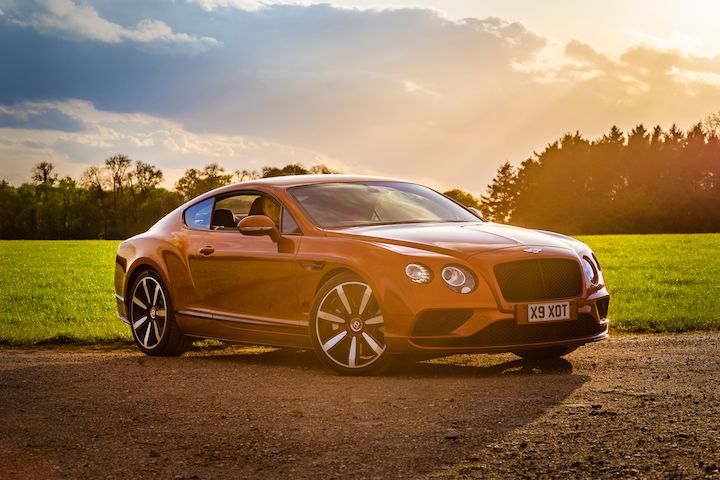 In coupe or convertible form, the Bentley Continental is a GT, a grand tourer made to traverse continents at ease and in complete luxury; not a track focussed sports car. This means that the Continental GT has an undeniably hefty frame, weighing in at over 2 tonnes. To extract supercar performance from such a hefty body, you need a hefty engine. Luckily, Bentley have been kind enough to design two large petrol engines to choose from, each a twin-turbo churning out monstrous power.
Engine

The smaller engine is the 4.0-litre V8 that offers a number of horsepower variants, with the entry point a 507hp version that offers a 190mph top speed and requires just 4.8 seconds to accelerate from 0-62mph. The pick of the 4.0-litre engines is found in the V8 S, which tops out at 192mph and accelerates from 0-62mph in 4.5 seconds, courtesy of 528hp and 680Nm of torque.
Bentley also offers a rather unique choice of twin-turbo 6.0-litre W12 engines for the Continental GT, which are essentially two V6 units placed side by side. The base W12 engine has 590hp, a 198mph top speed and 0-62mph time of 4.5 seconds. Because of the additional weight of the W12 engine, the increased power isn't enough to outpace the V8 S. At the top of the range is the GT Supersports which uses its 700bhp to shave 0-62mph performance time to 3.4 seconds and a claimed 206mph top speed.
Whatever the engine choice, the Continental GT has power to spare, all of which is harnessed by a silky smooth eight-speed automatic gearbox. Put the Continental GT into Sport driving mode and you'll be met with an excitable urgency; the throttle is more sensitive and the gears are held longer in auto mode, or react more quickly when you select them yourself.
For a large, luxurious car, the Continental GT is surprisingly composed when being put through its paces. This is in large part due to the air suspension fitted to the vehicle that somehow strikes a marvellous balance between sporty performance and comfortable ride quality. Few luxury saloons, let alone supercars, come anywhere near to matching the Continental GT for ride comfort over harsh road surfaces and long distance.
Interior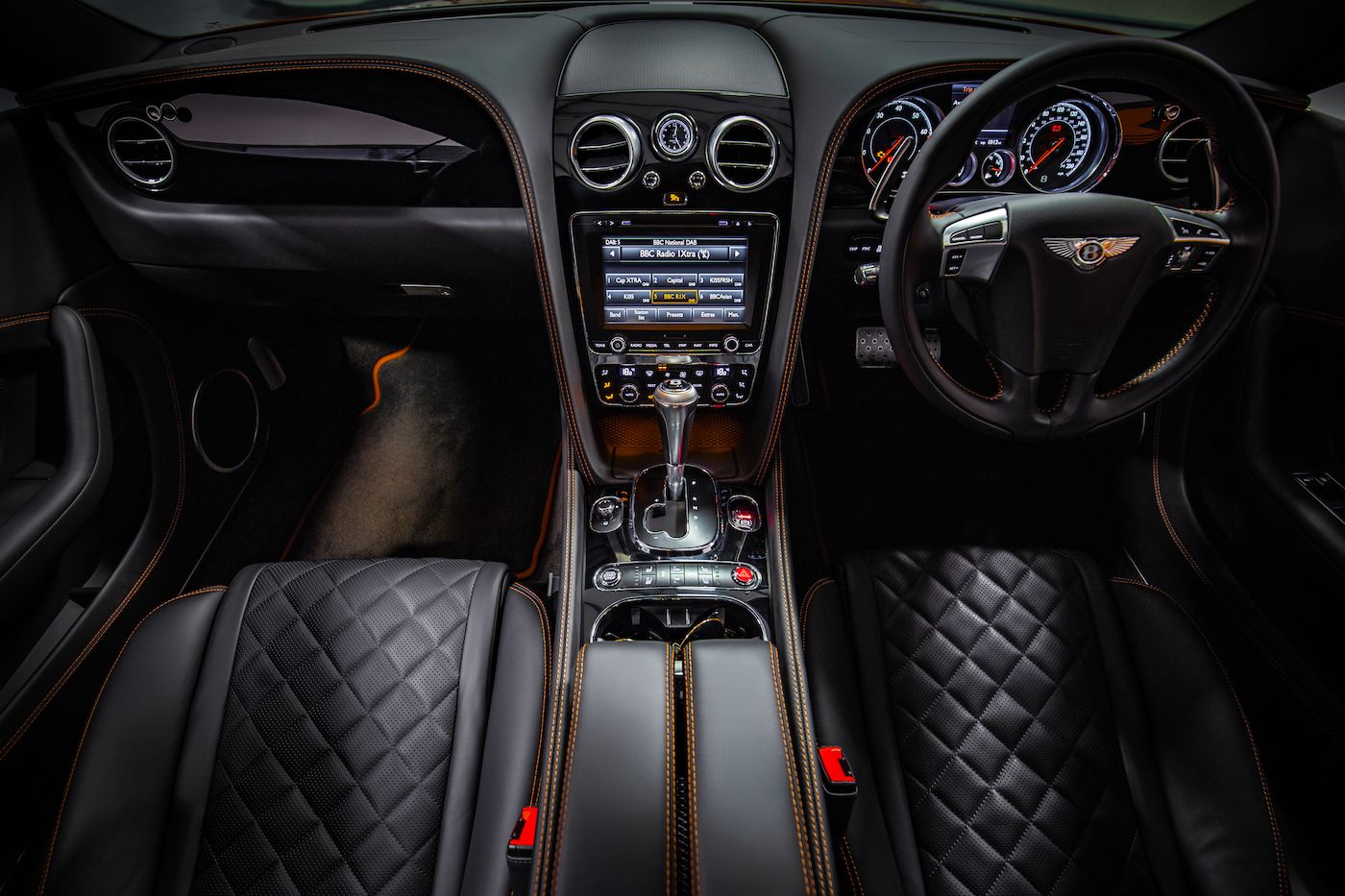 To make up for its relative lack of nimbleness, the Continental GT excels when it comes to traction and holding the road, courtesy of big wide wheels and Bentley's wonderful all-wheel drive system. The Continental GTC' wheels cling to the road with an iron grip and in slippery conditions, it's able to leave many rear-wheel drive competitors in its wake. There's also plenty of stopping power thanks to it's perfect weight distribution and it's carbon ceramic brakes.
The Bentley Continental GT's interior is charming and tactile, with furnishings you'll want to run your hands over whenever you're stuck in traffic. Craftsmanship is on display wherever you look.
There's plenty of space for front-seat occupants, with both passenger and the person at the steering wheel able to relax in over long journeys; the seats, in particular, round off the superb interior. The Bentley Continental GT arguably has the most comfortable seats on our list of 23 supercars you need to drive.
Bentley Continental GT Price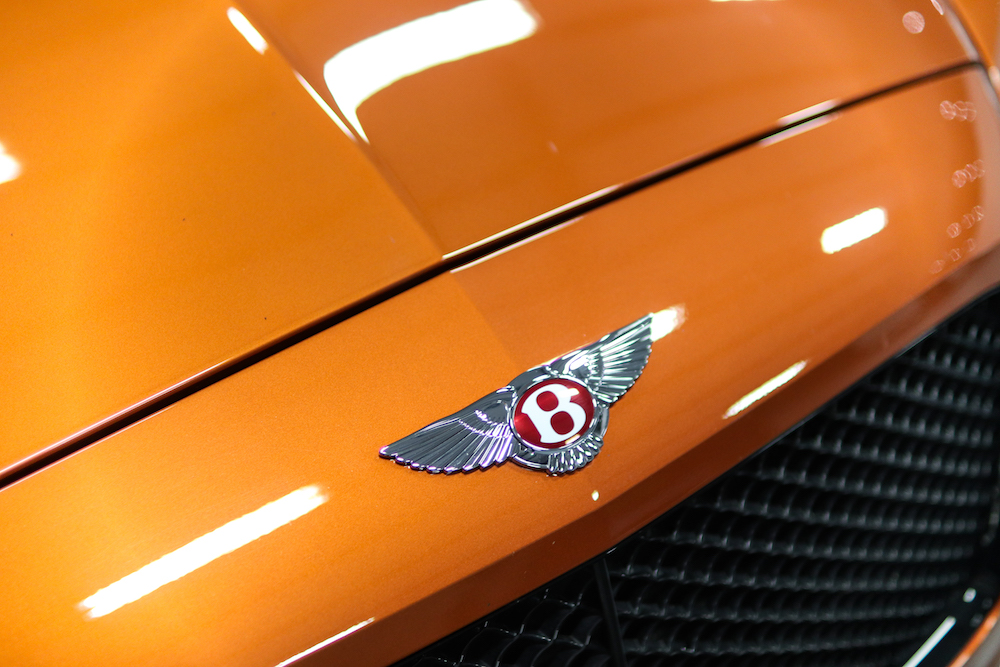 From new, you could expect to pay between £140,000 for a base, option-less model, all the way up to £230,000 for the top level Bentley Continental Supersports.
On the used market well spec'd Continental GT's continue to hold their value. To pick up a low mileage GT V8 S you can expect to pay around £125,000, whilst a Supersports will set you back around £160,000.
New Bentley Continental GT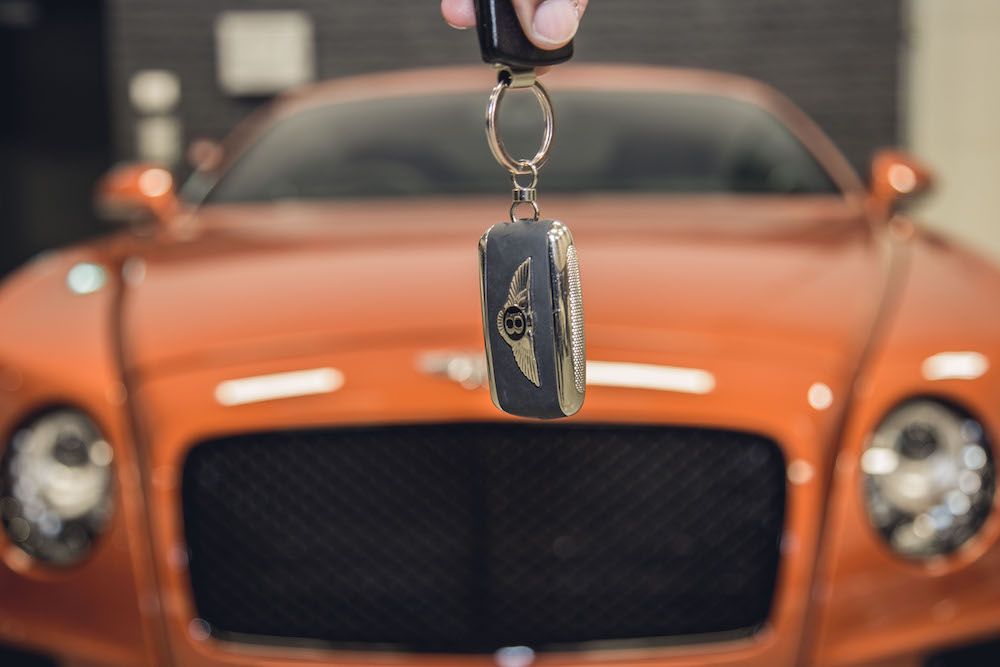 Bentley has now turned the baton over to an all new Continental GT that has quickly established a claim as the best GT car in the world, preferred by many to the Aston Martin DB11, Porsche Panamera and Ferrari GTC Lusso. However, Autocar ranks the Continental in second place behind the DB11 in their list of best super GT's.
The new Continental GT design is lighter than its predecessor with 'superformed' aluminium panels making up the majority of the bodywork. However, Bentley hasn't gone all lightweight and makes no secret of the fact that the Continental GT's hefty weight is an intrinsic part of the way the car drives, as it's a contributing factor to the epic grip and planted sensation that has become synonymous with the car.
Powerful 48v electrics have been transferred from the Bentayga SUV to help manage the suspension and actuators on front and rear anti-roll bars combating body roll. The previously set 40:60 power split is now completely variable, sending 100 per cent of torque to the rear wheels, when possible, to aide fuel efficiency and lower emissions.
The W12 engine has been carried over in a heavily modified form that Bentley claim is the 'most advanced 12 cylinder engine in the world'. The engine produces 626bhp and a humongous 664lb ft of torque from a mere 1,350rpm, keeping that all the way through to 4,500rpm. The all wheel drive and eight-speed gearbox remain and help to propel the Continental GT from 0-62mph in 3.7 seconds and on to a top speed of 207mph. Standard specification includes full Matrix LED lights, a 12.3in central touchscreen, wifi, head-up display, night vision, a 650w stereo and 21-inch alloy wheels.
Drive It Yourself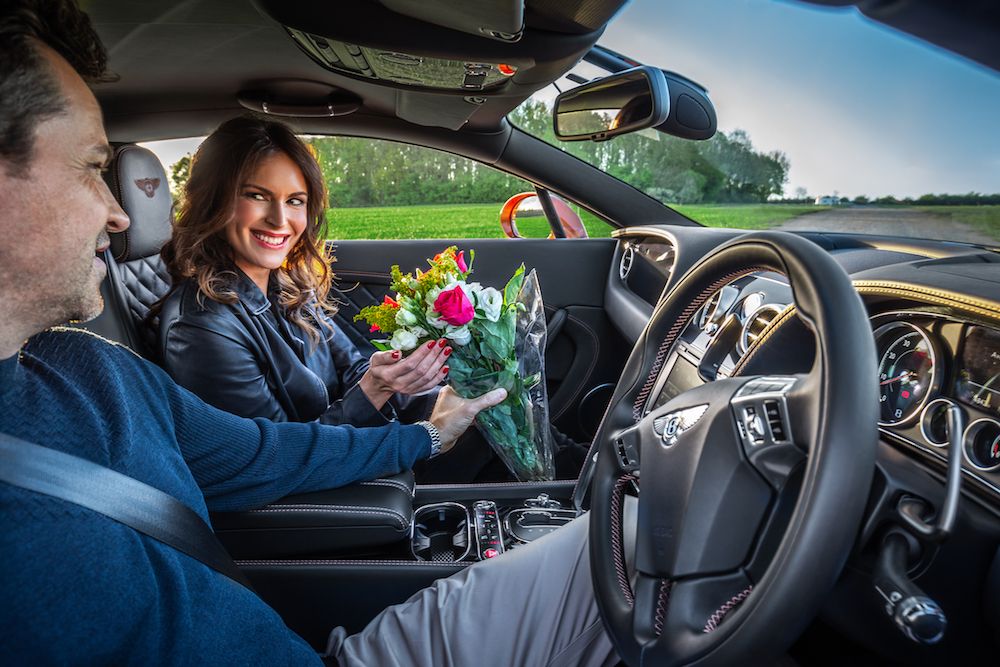 Ready to put the ultimate luxury supercar to the test? Hire the Bentley Continental GT for an epic weekend away, with Supercar Hire.