Which supercar would you be driving if you were a celebrity? These are the supercars of the rich and famous − find out who's driving what these days.
The Audi R8 Spyder (and many others) of Jay Leno
To say that Jay Leno owns an Audi R8 Spyder is a bit of a joke, mainly because Jay Leno is hands down the ultimate luxury car collector. He has no less than 286 vehicles in his collection, many of which are customised and most of which are rare. While he flaunts a £10 million Rolls Royce Silver Spur Limousine and rates his £350,000 Mercedes SLR McLaren as the best performance car he's driven, Leno's favourite in terms of design is the £111,000 Audi R8. Leno's first Audi R8 was from the cars the first generation with a top speed of 197 mph. He now owns the latest generation of the Audi R8 in a bright red.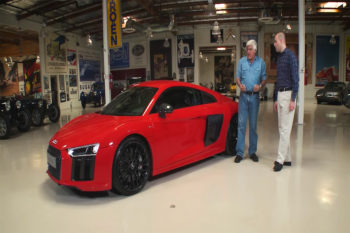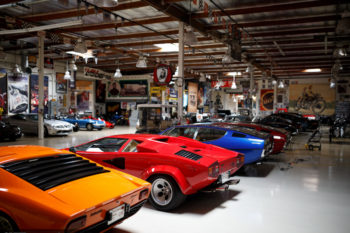 The Lamborghini Aventador S (a celebrity favourite) of Justin Bieber
The Lamborghini Aventador is a very popular car amongst celebrities, including Kanye West and Cristiano Ronaldo. Not surprising, as it's a real head turner. Justin Bieber's supercars have always attracted public attention, if not always for the right reasons, from his custom leopard-print Audi R8 to his neon blue Ferrari 458 Italia that sold for £307,000 at auction. His latest Lamborghini Aventador S has been wrapped in a Matte Blue Glauco colour and is worth over £176,500.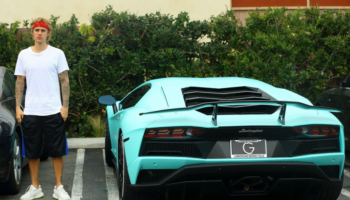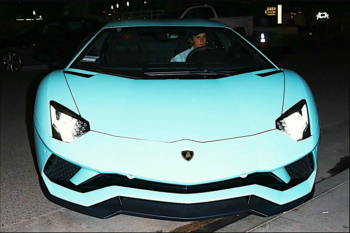 Notorious car wrapper Yianni from Yiannimize, who specializes in designing custom exotic cars for celebrities in London, has wrapped his own Lamborghini Aventador S five times in just ten months. The latest wrap was done in a Hexis Superchrome Turquoise with Gloss White Pinstripe, a first. Look out for such unique supercars taking the streets of London by storm.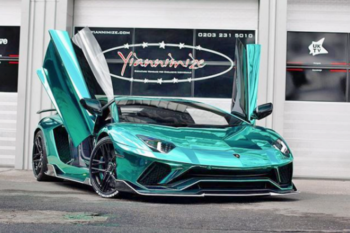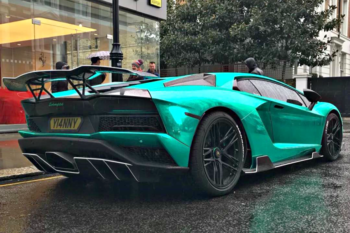 The Ferraris of Eric Clapton, Nicholas Cage & Gordon Ramsey
Did you know that Ferrari's Special Projects Division is all set to build you the custom supercar of your dreams? If you have a few million to spare, that is. Eric Clapton went a little over the top with his dream car, his custom Ferrari 458 Italia cost him £3.3 million, but that's affordable when you're worth £162.5 million!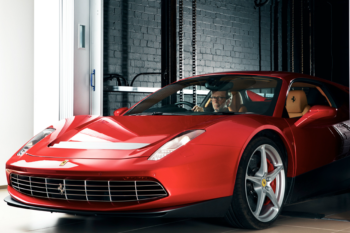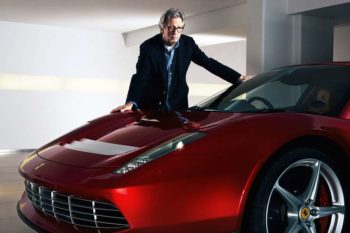 Nicholas Cage spent £475,000 on a rare Ferrari Enzo, now worth £705,000 as only 400 were ever made and Ferrari actually picks who can own one. It is one of the rare sports cars that tops off at 221 mph. However, Cage had to sell it after he spent his £70.5 million fortune up to bankruptcy after a crazy shopping spree for three homes costing more than £21 million, 22 cars including nine Rolls Royces, and four yachts.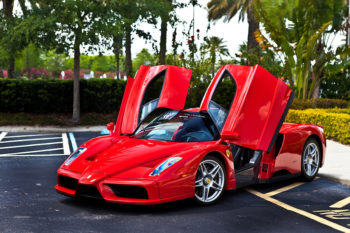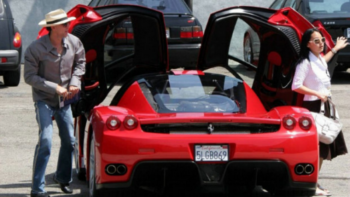 Gordon Ramsay's collection of luxury cars includes a limited edition F12 TdF and La Ferrari Aperta. He's the first to own the £340,000 F12 TdK in the UK. The V12 Aperta, of which only 199 were made, is worth £1.5 million, doing 0-60 mph in under 3 seconds and reaching a top speed of 217 mph. But compared to how hot under the collar Ramsay gets in the kitchen, he remains cool behind the wheel.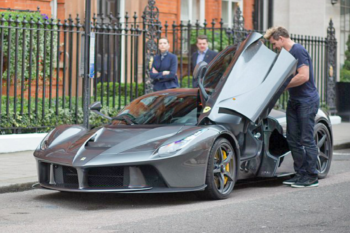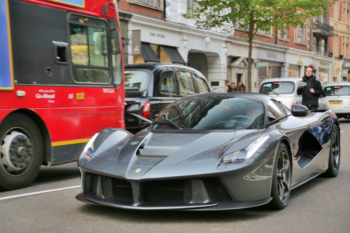 The Porsches of Jerry Seinfeld
Who would possibly own 47 Porsches? Jerry Seinfeld does. His Porsche collection is worth £10.5 million and probably comes a close third to the infamous supercar collections of Jay Leno and the Sultan of Brunei. His star model is the ultra-rare Porsche 959, worth £1 million on its own. The 959 model from the late 1980s boasts a speed of 200 mph that was unheard of then. Seinfeld keeps his precious luxury supercar is a specially designed three-story underground garage in Central Park West.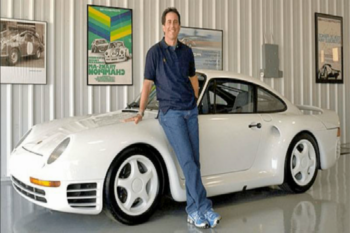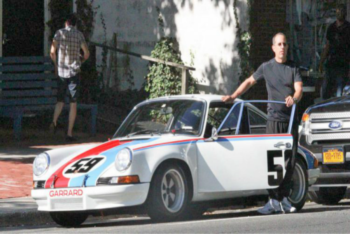 The McLaren F1 of Rowan Atkinson
That's right, a McLaren F1. A purple one, at that. And it suits Rowan Atkinson because he is the second fastest celebrity driver round Top Gear's racing track. Thankfully, there are no trees on the track, because one tree he encountered cost his insurance company £910,000. In fact, that was not his only crash in the 240 mph top speed McLaren F1, yet it sold for £8 million. It is considered one of the UK's biggest deals ever as he bought the race car for £540,000 in 1997.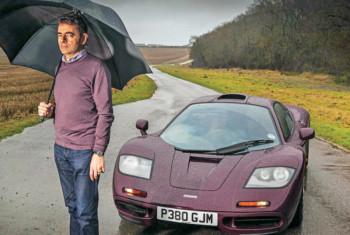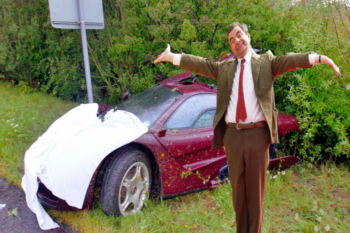 The Aston Martin Vanquish of Daniel Craig
James Bond actor Daniel Craig owns the 007th Vanquish 2014 of just 100 built. The limited edition Aston Martin was a gift but he feels ready to auction it and direct the proceeds to a youth charity called The Opportunity Network. The car is expected to fetch £284,000-£426,000. If you're interested, it's a left-hand drive midnight blue Aston Martin with a deep blue leather interior and a top speed of 200 mph.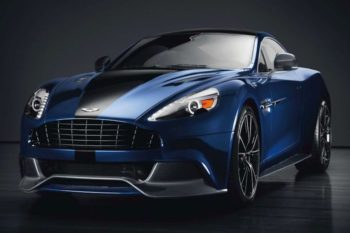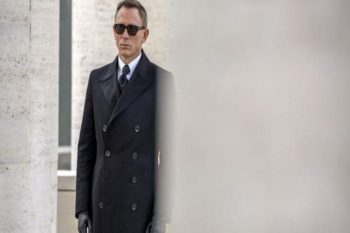 The Bentleys of Kim Kardashian & Paris Hilton
Paris Hilton's Bentley would have been a classic choice of stylish refinement. It would have been, except that when buying her £200,000 fully-customised GT Continental, she had it made pink. Hilton's Bentley is pink inside out, from the dash to the wheel spokes, making it look more like a Barbie car, which suits Paris Hilton just fine. Her limited edition yellow Lexus, on the other hand, was a 30th birthday present with a price tag of £265,000.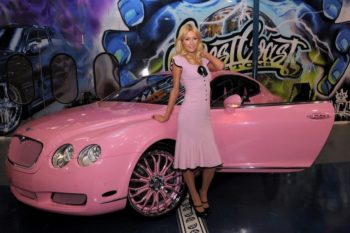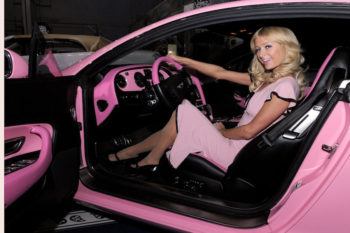 Even Kim Kardashian herself wonders how she ever got this rich and famous. But she has good taste in cars and, earning £33 million per year, she certainly has the money to be buying a supercar. She's driven a Porsche Panamera, a Ferrari 458 and a Rolls Royce Ghost. She's now driving a blacked-out Bentley Continental GTC Convertible, sporting an entirely different look from her friend's pink version.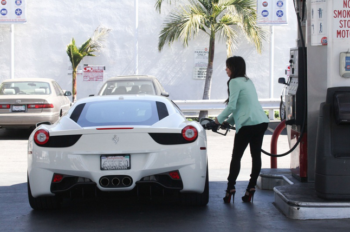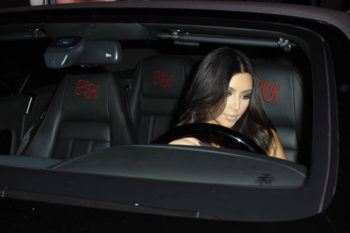 These are the celebrity supercars of the rich and famous but you don't need to be a celebrity to drive them. These are the same cars as in our fleet at Supercar Hire. Find out how to pick and drive supercars to match your whims and mood.